As we near the end of our learning projects, I started working on my final goal piece, the jazz standard "Autumn Leaves". This has always been one of my favourites and my earliest introduction to jazz music.  After a little bit of analysis, I found that it follows the simple 2-5-1 chord progression I started working on at the beginning of my learning project.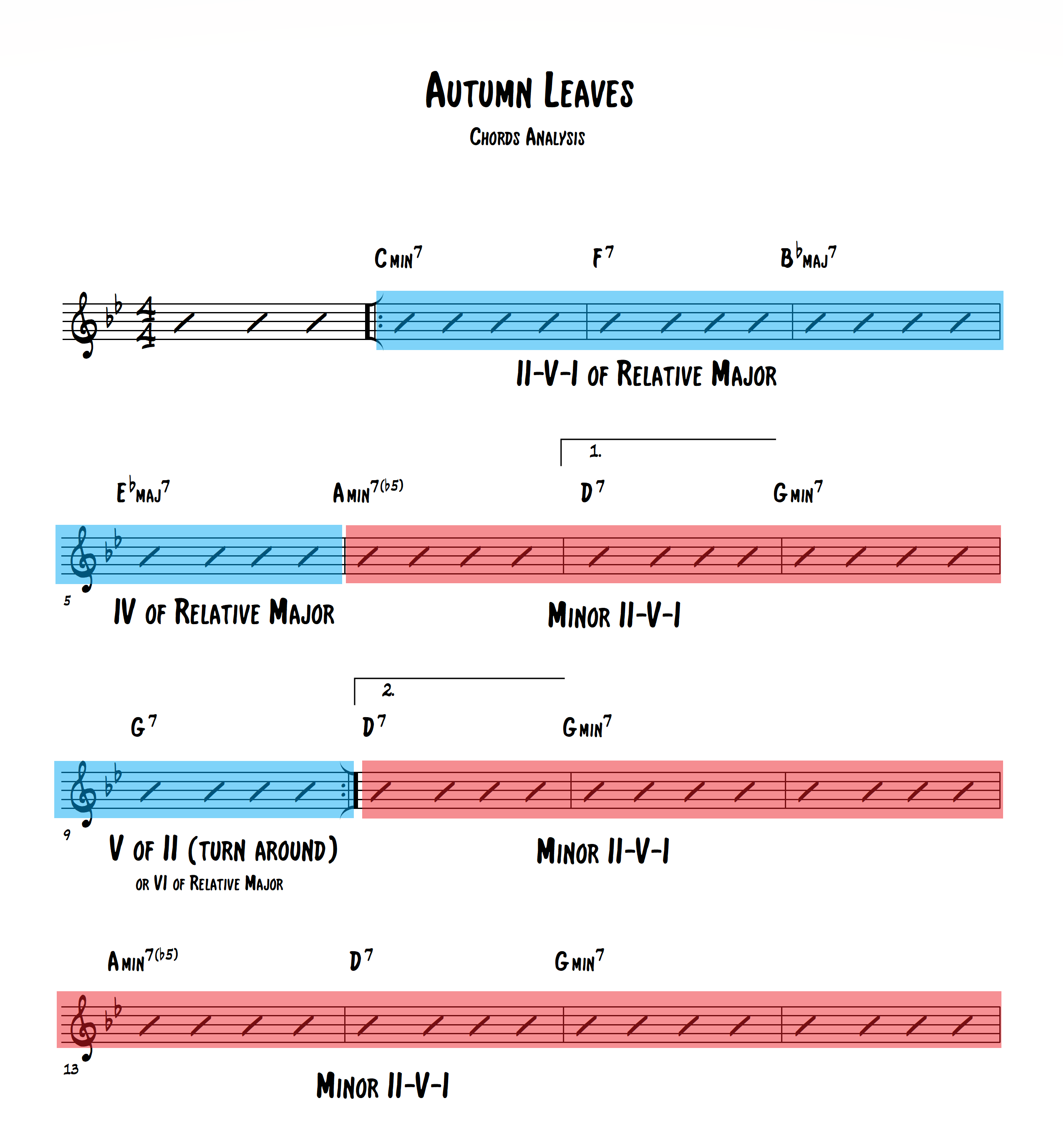 I love that I can start transferring my new skills to different pieces! Here is my progress this week:
What I worked on:
Wins:
Fails:
This week was heavy on sheet music use, but I tried to use it as a tool (by analyzing the score) rather than a crutch.
Resources used:
Next week I will continue with Autumn Leaves, but I plan to go back to only using a lead sheet and begin practicing scales for improvising.